Synchronised Solution recruits GDC registered Dentists for NHS, mixed and private dental practices throughout the UK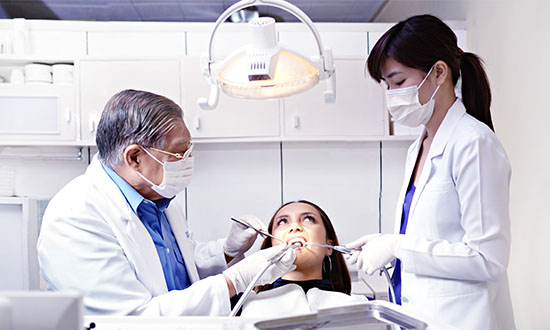 Synchronised Solution are experts in the recruitment of General Dentists who wish to work in the UK within the public and private sector. To work in the UK as a Dentist you need to be GDC registered and have at least 1year post university experience.
If English is not your first language and you wish to work with the public sector (NHS) you will also need to take an English recognised test.
You need to do the IELTS exam to complete your registration with the local NHS primary care trusts. You would need an overall score of at least 7 with all sections (reading, speaking, listening and writing) not inferior to 6.5 The IELTS Academic exam is valid for a period of 2 years.
We can assist you with the registration process and with the IELTS language test prepation.
In terms of documentation, you will need to submit the following to the General Dental Council:
-Filled application form (EEA Dentist Registration Form)
-Copy of your Passport or EU ID
-Certified passport sized photo
-IELTS Academic certificate
-Certificate of Good Standing also known as Current Profesisonal Status
-EEA certificate confirming that your qualification complies with the EU normatives
-Character reference
-Health and character
See below some of the vacancies currently available. Further to the vacancies for overseas dentists, we also have positions ready to be filled ASAP by Dentists with UK experience and with a valid performer number.
To apply please send your updated English CV.